Assistant Guest Relations Manager (Zavidovo)
Опубликовано 06.04.21
Assistant Guest Relations Manager (Zavidovo)
Radisson Resort & Residences, Zavidovo
Уровень зарплаты
до 35 000 руб.
Тип занятости
Постоянная работа
График
Полный рабочий день

Can you be our guests' superhero? If you say Yes I Can! here at the Radisson Blu Hotel, we're looking for first class superheroes just like you!At Radisson Blu Hotel, we are one team and make memorable moments for our guests.A warm welcome, a happy smile, a positive Yes I Can! attitude and a natural host. Our Guest Relations Manager are the inspirational face of our hotels, and they know that our guests are number 1.Key Responsibilities of Guest Relations Manager:• Consistently offer professional, friendly and engaging service• Contact VIP guests prior to arrival to make sure all their needs and preferences will be met• Arranging rooms and treatments for VIP guests based on their preferences• Escorts VIP guests to rooms if needed• Responsible for achieving and maintaining high guest retention ratio• Responsible for physical inspection of all VIP rooms, prior to arrival• Ensure all service standards are followed• Handle guest concerns and react quickly by notifying proper departments• Present guest satisfaction summary• Follow Hotel policies, procedures and service standards• Ensure the highest possible guest satisfaction level of service• Maintains and develops professional relationships with VIP and permanent guests of the Hotel.Required Qualification:• University degree• Minimum of 1 years' experience as Front Office or F&B Supervisor• Knowledge of Opera PMS and Microsoft Office• Very good level of English and Russian, both written and verbal• Effective time management, excellent presentation, communication and organizational skills as well as the ability to work under pressure• Strong interpersonal and problem-solving abilitiesIf you have a passion for daily work with people with us, and say Yes I Can! This is the job for you!Come join us and Make Every Moment Matter!

Контактные данные
Для того, чтобы просмотреть контактные данные этой вакансии, вам необходимо войти на сайт. Если у вас еще нет учетной записи, пожалуйста, зарегистрируйтесь.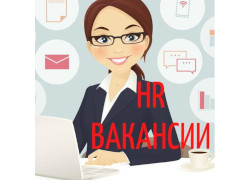 Хочешь получать актуальные вакансии прямо в Телеграм?
Подписывайся на Телеграм канал HR Вакансии!