IT Project Manager
Опубликовано 07.07.20
IT Project Manager
Филип Моррис Сэйлз энд Маркетинг
Уровень зарплаты
от 200 000 руб. до 250 000 руб.
Тип занятости
Постоянная работа
График
Полный рабочий день
We are looking for a Senior Project Manager as a permanent role in Philip Morris Information Services department reporting directly to the Head of Project Management Office.
Responsibilities:
• Personally leading IT projects
• Coordinating Business-to-IT and IT-to-Business activities
• Managing project teams responsible for analysis, development and support
• Vendors management (selection, legal and financial review, tasks assignment and control)
• Personnel (HR-related) management (performing job interviews, including technical; hiring)
• Budgeting
• IT risk management and conflicts resolving
• Preparing and reviewing project documentation
• Performing analysis of business processes within the Firm with further suggestion and implementation or replacement of IT systems once required.
• Strategic planning of the project portfolio
Required:
• Higher technical education
• IT Project Management background
• 5+ years working experience
• Ability to create easily understandable and logically straight documents, experience in solving business cases, business requirements and processes formalization
• Analytical mind
• Upper Intermediate English skills – both aural and written
• Understanding main principles of IT system architecture planning, integration and databases
• Ability to switch between tasks
• Perfect PC user skills and Office applications: Word, Excel, PowerPoint, Visio
Appreciated:
• CRM/Web experience
• Working experience with technologies
• SQL
• XML
CONDITIONS:
• Encouraging and motivating corporate culture
• Competitive salary
• Life insurance, voluntary medical insurance
• Trainings
• Meal allowance. Уровень владения языками: Английский : Разговорный

Эта вакансия неактуальна. Пожалуйста, воспользуйтесь поиском, чтобы найти актуальные вакансии, или опубликуйте ваше резюме.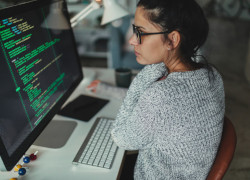 Хотите предложить свои услуги на международном рынке?
Регистрируйтесь и размещайте сервисы на MicroTasks.io! (English only)