Business Analyst / Бизнес-аналитик
Опубликовано 06.04.21
Business Analyst / Бизнес-аналитик
Партнерские Вакансии
Уровень зарплаты
от 50 000 руб. до 90 000 руб.
Тип занятости
Постоянная работа
График
Полный рабочий день
компания "x-cart (ооо креативные технологии)"
x-cart is an international company with headquarters in athens, ga, usa provides ecommerce solutions for online merchants all over the globe. our team is expanding and we are ready to welcome responsible and positive people aboard!

business analyst responsibilities are:
gathering requirements regarding custom requests from existing x-cart customers.

performing requirements analysis and documenting them in eligible way.

estimating hours required for each request with the help of our technical consultant.

documenting scope of work and hours estimate for internal review.

preparing the proposals and presenting them to the customers, proving the concept of the project or task.

working with internal teams to confirm estimate is accurate.

partnering with delivery manager to present solutions and estimated fees to customer.

partnering with customer success manager in order to build strong long-term relationships with customers.

required skills:
experience in ecommerce and software industry is preferable but not a must. we are willing to educate our teammates on how to deliver the best results!

english proficiency level (speaking and writing) - advanced or higher. speak fluent english, write business emails in english.

familiarity with client relationship management systems (crm).

supports cross-team/department collaboration & inclusion.

excellent communication skills required.

ability to work independently and manage priorities.

customer success focused.

ability to identify key issues & problems and pick the best choice among alternatives. ability to make timely decisions and to take action reflective of business objectives.

ability to prepare the pages prototypes using special tools adobe xd, axure, etc.

ability to negotiate win-win agreements.
we offer:
decent salary reflecting your results.

macbook for you to work from home or from x-cart office downtown.

friendly atmosphere, great parties, and activities together with your teammates.

free english learning course and special price for gym memberships.

remote working capability.

non-stop interaction with customers and colleagues all over the world!


do you think you have what it takes to be part of x-cart? send over a short story about yourself (in english) and the cv. we look forward to hearing from you!
Контактные данные
Для того, чтобы просмотреть контактные данные этой вакансии, вам необходимо войти на сайт. Если у вас еще нет учетной записи, пожалуйста, зарегистрируйтесь.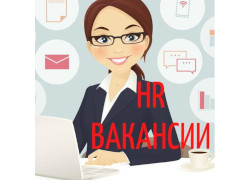 Хочешь получать актуальные вакансии прямо в Телеграм?
Подписывайся на Телеграм канал HR Вакансии!