QA/QC lead engineer
Опубликовано 06.04.21
QA/QC lead engineer
Партнерские Вакансии
Уровень зарплаты
договорная
Тип занятости
Постоянная работа
График
Полный рабочий день
компания "tgt"
tgt diagnostics is a leader in oilfield measurements and creates the world's most powerful through-barrier diagnostic systems. decades of applied research and an enduring commitment to geoscience and technology innovation has enabled us to harness the power of heat, acoustic and electromagnetic energy, to reveal deep insights about well and reservoir dynamics. our customers globally trust the critical information we provide, from inside and far beyond the wellbore, to ensure asset integrity and ultimate production performance.
responsibilities:
improve a quality management system of a full-cycle production enterprise (software and hardware complexes);
develop and implement qms standards;
maintain design documentation, technological documentation archive;
oversee manufactured product quality;
conduct internal audits according to approved qms standards;
maintain and analyze defects and rejection statistics;
develop and implement internal audits on the quality of provided services;
develop and implement procedures and measures for the identified risk management.
drive a quality management process and ensure efficiency relative to people, process, and tools between all parties relative to quality and defect management;
investigating complaints, recording.
requirements:
master's degree (technical education)
6-year experience as a quality engineer or head of qc department
knowledge and experience in building a quality control system for enterprise
familiar with iso 9001, iso 9001:2015, iso 14001:2015 и iso 45001:2018 standards
knowledge of the certification process and experience in implementation
knowledge of the economics basics and organization of production
good collaboration and oral and written communication skills.
knowledge of relevant qa/qc regulatory requirements
experience in implementing qms and passing the relevant audit
ability to work with design and technological documentation
knowledge of erp and pdm systems is preferrable
experience of using ms office
strong technical skills and attention to details
experience of working in international company
knowledge of english
conditions:
employment according to the labor code of the russian federation
extended package of medical insurance
internal and external training
english language courses and english clubs
corporate transport
gym and workout in the office
card to swimming pool
comfortable office with own parking zone
Контактные данные
Для того, чтобы просмотреть контактные данные этой вакансии, вам необходимо войти на сайт. Если у вас еще нет учетной записи, пожалуйста, зарегистрируйтесь.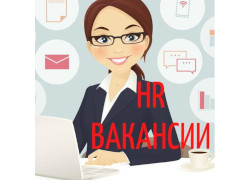 Хочешь получать актуальные вакансии прямо в Телеграм?
Подписывайся на Телеграм канал HR Вакансии!