Senior Accountant/Старший бухгалтер
Опубликовано 16.09.20
Senior Accountant/Старший бухгалтер
Кодест Интернешнл С.Р.Л.
Уровень зарплаты
договорная
Тип занятости
Постоянная работа
График
Полный рабочий день

Responsibility:
compile and analyze financial information to prepare financial statements including monthly and annual accounts ensure financial records are maintained in compliance with accepted policies and procedures make certain all financial reporting deadlines are met prepare financial management reports ensure accurate and timely monthly, quarterly and year end close processes establish and monitor the implementation and maintenance of accounting control procedures resolve accounting discrepancies and irregularities continuous management and support of budget and forecast activities monitor and support taxation requirements develop and maintain financial databases prepare for financial audit and coordinate the audit process oversee accurate and appropriate recording and analysis of revenues and expenses evaluate and advise on business operations including revenue and expenditure trends, financial commitments and future revenues collect and analyze financial information to recommend or develop efficient use of resources and procedures, provide strategic recommendations and maintain solutions to business and financial problems ensure compliance with relevant laws and regulations and integrity of financial data
Requirements:
work experience not less than 3 years intermediate English skills (minimum requirement) IFR and international accounting knowledge would be a plus Available to business missions attention to detail and accuracy planning and organizing strategic thinking strong communication skills information and task monitoring problem identification and analysis teamwork stress tolerance
We offer:
2 years contract (till the end of the Project) Working on the side of one of the strongest General Constructors' Company Competitive level of salary and other benefits (to be discussed personally)

Контактные данные
Для того, чтобы просмотреть контактные данные этой вакансии, вам необходимо войти на сайт. Если у вас еще нет учетной записи, пожалуйста, зарегистрируйтесь.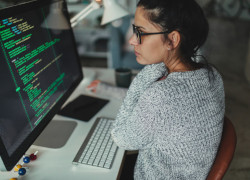 Хотите предложить свои услуги на международном рынке?
Регистрируйтесь и размещайте сервисы на MicroTasks.io! (English only)