On-site IT Specialist
Опубликовано 16.09.20
On-site IT Specialist
Coty, Inc.
Уровень зарплаты
договорная
Тип занятости
Постоянная работа
График
Полный рабочий день

ON-SITE IT SPECIALIST, CAPELLA FACTORY COTY, DZERZHINSK, RUSSIA We're Coty, one of the global leaders in beauty. We're World #1 in Fragrance, World #2 in Professional Hair Care and World #3 in Colour Cosmetics. Our iconic portfolio of more than 77 brands are sold in over 150 countries around the world. We believe in beauty with a purpose and brands that inspire, no matter where they are in the world. THE ROLE. As an IT specialist you will act as a face of the function in a production environment, working closely with the factory team as well as colleagues in Moscow GO and the region. Reporting to: IT Manager Russia KEY RESPONSIBILITIES
Ensure overall IT systems stability and provide support and solutions; Support Russia IT manager as needed and contribute to specific local and global projects and implementations; Support and act as local competence for all local infrastructure-related activities. Local hands for various global services (networks, server or storage maintenance, database or VMware service, etc.); Act as first response for IT related issues; escalate if necessary, according to policies and best practices; provide hands-on troubleshooting support as required; Run and communicate local technical service desk and support operations; daily administration and troubleshooting for computer equipment, servers, LAN/WAN, AV equipment; Work closely with peers, global and regional teams, local outsourcers, participate actively and jump into gaps if identified; Document, standardize, and follow up on local and global IT policies, procedures, practices, and documentation; Ensure necessary training, education, support and information provided to end users; Manage relationships with outsourcer and third party providers, including contract discussions and management; Manage relationships with business leadership on site; be a trusted business partner representing IT; Accurate asset management
WHAT YOU WILL BRING
An intermediate level of English (and higher) is a must. You will speak, read, and write a lot; High level of interpersonal and communication skills. You will work and interact with different people internally and externally, establish relationships at various levels; A pro-active team player capable of supporting a high level of operational activity with a 'hands on' management style; Understand what ITIL is all about; Good knowledge of the networking, servers, virtualization and backups; Relevant IT qualifications at degree level or equivalent practical experience; 3 years' experience in IT service, infrastructure and similar roles; Very high level service attitude
WHAT WE OFFER
Competitive starting salary depending on qualifications; Medical Insurance for you and your family; Meal at the factory; Company transportation from and to Dzerzhinsk and free parking; Opportunity to practice English and discounts for learning English online; Stable and family-alike atmosphere with working day 8:00-16:30, with exceptional need to stay longer; Unique online learning portal for your personal and professional development; Interesting life at workplace: contests, celebrations, initiatives; and your opportunity to contribute to it!
ABOUT US With over 20,000 employees in more than 40 countries across the globe, the possibilities at Coty are limitless. Our continuous innovation, grounded by our proud heritage and challenger spirit, means that we don't let beauty stand still. #cotyrussia

Контактные данные
Для того, чтобы просмотреть контактные данные этой вакансии, вам необходимо войти на сайт. Если у вас еще нет учетной записи, пожалуйста, зарегистрируйтесь.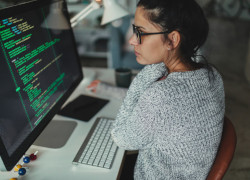 Хотите предложить свои услуги на международном рынке?
Регистрируйтесь и размещайте сервисы на MicroTasks.io! (English only)